Network of Informed Professionals & Organizations
We hope this list of professionals and organizations helps you to locate help in your area. If you do not see a professional or organization near you, please call; we may be able to help. We are adding new entries to this list everyday. A main objective of AKFSA is to provide mental health professionals with opportunities to further their knowledge of social anxiety disorder. If you are a professional interested becoming part of this network, you can learn more here.
Not finding what you need?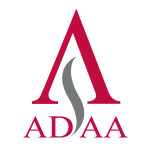 Visit the Anxiety and Depression Association of America's "Finding Help" page for additional resources.
CALIFORNIA
Randi Fredricks, PhD, LMFT
Director, San Jose Counseling and Psychotherapy
Licensed Marriage and Family Therapist MFC47803
1174 Lincoln Avenue, Suite 6
San Jose, CA 95125
Phone: (408) 265-3082
Fax: (408) 265-3086
Email: [email protected]
Website: DrRandiFredricks.com
Anthony Gershenson MA, LMFT
Licensed Marriage and Family Therapist
LIC# 97523
ADHD and Anxiety Disorder Specialist
595 E. Colorado Blvd.
Suite 409
Pasadena, CA 91101
Tel: (323) 942-9796
Email: [email protected]
Website: agershensonmft.com


Laura L.C. Johnson, MBA, MA, LMFT, LPCC
Director, Cognitive Behavior Therapy Center of Silicon Valley
Diplomate, Academy of Cognitive Therapy
Licensed Professional Clinical Counselor LPC-47
Licensed Marriage & Family Therapist MFC-48807
1475 Saratoga Avenue, Suite 168
San Jose, CA 95129
Phone: (408) 384-8404
Fax: (408) 841-7575
Email: [email protected]
Website: cognitivebehaviortherapycenter.com
John R. Montopoli, LMFT, LPCC
Licensed Marriage and Family Therapist (CA Lic#:  MFC 39800)
Licensed Professional Clinical Counselor (CA Lic#:  LPC 317)
Diplomate, Academy of Cognitive Therapy
1801 Bush Street, Suite 206
San Francisco, CA  94109
Phone:  (415) 689-4131
Fax #:  (415) 409-1027
Website: jmontopolitherapy.com

Jennifer Shannon, LMFT
1275 4th Street, #5033
Santa Rosa, CA 95404
Phone: (707) 703-5199
Email: [email protected]
Website: jennifershannon.com
Patricia E Zurita Ona, PsyD
Founder, East Bay Behavior Therapy Center
Walnut Creek, CA
Phone: (925) 956-4636
Fax: (925) 956-4636
Email: [email protected]
Website: eastbaybehaviortherapycenter.com
DISTRICT OF COLUMBIA
Larry Cohen, LICSW – Diplomate, Cognitive Behavioral Therapy
4808 43rd Place NW
District of Columbia 20016
Phone: (202) 244-0903
Email: [email protected]
Website: socialanxietyhelp.com
Beth Salcedo, MD
The Ross Center for Anxiety and Related Disorders, LLC
5225 Wisconsin Ave., NW Suite 400
District of Columbia 20015
Phone: (202) 363-1010 x14
Website: rosscenter.com
Social Anxiety Help
National Social Anxiety Center, DC
4808 43rd Place NW
Washington, DC
Phone: (202) 244-0903
Website: socialanxietyhelp.com
National Social Anxiety Center,
A private mental health resource, non-governmental (with regional clinics around the U.S.)
Phone: (202) 656-8566
Website: nationalsocialanxietycenter.com
FLORIDA

The Center for Treatment of Anxiety and Mood Disorders
4600 Linton Boulevard, Suite 310
Delray Beach, FL 33445
Phone: (561) 496-1094
Website: drandrewrosen.com
Dr. Robert Heller, Psychologist – Cognitive and Behavioral Therapy
3457 Pinehaven Circle
Boca Raton, Florida 33431
Phone: (561) 451-2731
Email: [email protected]
Website: robertheller.net
Dr. Vera Joffe, PhD, PA – Specialty Selective Mutism
10167 NW 31st Street, Suite 202
Coral Springs, FL 33065
Phone: (954) 341-4441 (Office)
Email: [email protected]
Website: verajoffe.com

Dr. Cynthia G. Last
7777 Glades Road, Suite 317
Boca Raton, Florida 33434
Phone: (561) 218.8887
Email: [email protected]
Website: drcynthialast.com
Jill Ehrenreich May, PhD
Director, Child and Adolescent Mood and Anxiety Treatment Program
5665 Ponce de Leon Blvd.
Coral Gables, FL 33146-0751
Website: miami.edu/childanxiety
ILLINOIS
Bryan Bugay, MEd, LCPC
Licensed Clinical Professional Counselor
550 Frontage Rd. Suite 3515
Northfield, IL 60093
Phone: (773) 318-8959
Email: [email protected]
Website: www.bryanbugay.com
Dr. Patrick McGrath
Alexian Brothers Behavioral Health Hospital
Center for Anxiety and Obsessive Compulsive Disorders
1650 Moon Lake Boulevard
Hoffman Estates, IL 60169
Phone: (847) 755-8531
Website: abbhh.org
David P. Valentiner, PhD
Psychological Services Center
Department of Psychology
Northern Illinois University
DeKalb, IL 60115
Phone: (815) 753-7086
Email: [email protected]
Website: http://niu.edu/psychology/resources/psc/programs-and-services1/anxiety/index.shtml
KENTUCKY
Dr. L. Kevin Chapman
Licensed Clinical Psychologist
9700 Park Plaza Avenue, Suite 108
Louisville, KY 40241
Phone: (502) 339-2442
Website: drkevinchapman.com
MARYLAND
Dr. Mary K. Alvord
Alvord, Baker and Associates LLC
11161 New Hampshire Avenue, Suite 307
Silver Spring, MD 20904
Phone: (301) 593-6554
Fax: (301) 754-1034
Second Location
3200 Tower Oaks Boulevard, Suite 200
Rockville, MD 20852
Phone: (301) 593-6554
Fax: (301) 255-0461
Website: alvordbaker.com
Lindsay Scharfstein, Ph.D.
Center for Anxiety & Behavioral Change (CABC)
Licensed Psychologist, MD #05584
Address: 414 Hungerford Drive, Suite 252
Rockville, MD 20850
Phone: (301) 610-7850 x 5
Email: [email protected]
Website: changeanxiety.com
MASSACHUSETTS
Jennifer Lish, PhD
Worcester Center for Cognitive Behavior Therapy
Worcester, Massachusetts, Diplomate, Academy of Cognitive Therapy
BTTI Graduate, OCD Foundation
Website: worcestercognitivebehaviortherapy.com
MICHIGAN
Dr. Carolyn Daitch
28592 Orchard Lake Road
Farmington Hills, Michigan
Phone: (248) 626-8151
Website: anxiety-treatment.com
Dr. Jessica Purtan Harrell
33493 W 14 Mile Road
Farmington Hills, MI 48331
Phone: (248) 767-5985
Email: [email protected]
Website: mi-cbt-psychologist.com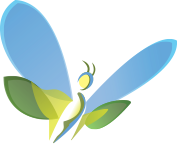 Dr. Aimee Kotrba – Specialty Selective Mutism
Thriving Minds Behavioral Health Center
10327 East Grand River Avenue, Suite 406
Brighton, MI 48116
Phone: (810) 225-3417
Website: thrivingmindsbehavioralhealth.com
Dr. Steven Pence, PLC
41000 Woodward Ave. Suite 350
Bloomfield Hills, MI  48304
Phone: (248) 289-7980
Email: [email protected]
Website: http://www.ocdintensivetreatment.com
http://www.ocdandanxietytreatment.com
Amy Plavnick, LMSW
333 Maynard, Suite 402
Ann Arbor, MI 48104
Phone: (734) 395-6517
Email: [email protected]
Steven Spector, PhD PC
5600 West Maple Road, Suite C-307
West Bloomfield, MI 48322
Phone: (248) 539-8018
Email: [email protected]
Website: https://therapists.phsychologytoday.com/51817
Mindy L. Young, MSW
441 S Livernois Road, Suite 205
Rochester Hills, MI 48307
Phone: (248) 608-8800 (Office)
Anxiety and Stress Disorders Clinic — University of Michigan, Department of Psychiatry
James L. Abelson, MD, PhD, Director
Joseph Himle, PhD, Associate Director
Rachel Upjohn Building
4250 Plymouth Road
Ann Arbor, MI 48109-5766
Phone: (734) 764-0231
Toll Free: 1-800-525-5188
Website: psych.med.umich.edu/anxiety/

Jewish Family Service
6555 West Maple Road
West Bloomfield, MI 48322
25900 Greenfield Rd, Suite 405
Oak Park, MI 48237
Phone: (248) 592-2313
When calling, please inform us that you are interested in a therapist who specializes in social anxiety.
Website: jfsdetroit.org

Michigan Psychoanalytic Institute
Farmington Hills and Ann Arbor, MI
Website: mpi-mps.org
MISSOURI
Carol Krentz, M.A.C., LPC
Kairos Counseling, LLC
West County Location:
1715 Deer Tracks Trail, Suite 260
St. Louis, MO 63131
West City Location:
201 South Skinker Boulevard
St. Louis, MO 63105
Phone: (314) 882-0495
Website: kairoscounselingstl.com
Thomas L. Rodebaugh
Associate Professor
Washington University in St. Louis
1 Brookings Dr.
Campus Box 1125, Psychology Bldg.
St. Louis, MO 63130
Tumblr and Twitter: drrodebaugh
Google Voice: (314) 596-2088
Phone: (314) 935-8631 (Office)
Website:pages.wustl.edu/apl
NEW JERSEY


Find Your Voice, a New Jersey Nonprofit Organization
Phone: (609) 206-6827
Website: www.findyourvoicenj.org
Kenneth Langlieb, Ph.D.
Licensed Psychologist Lic # 3073
Specialty in Social and Performance Anxiety
Ridgewood and West Milford New Jersey
Phone: (973) 208-0085
Email: [email protected]
Website: www.Langlieb.com
NEW YORK
Dr. Ann Marie Albano
The Columbia University Clinic for Anxiety and Related Disorders (CUCARD)
Columbia University
3 Columbus Circle, Suite 601
New York, NY 10019
Phone: (212) 246-5792
Website: anxietytreatmentnyc.org
Jonathan Berent, LCSW, ACSW
Berent Associates
11 Middleneck Road, Suite 313
Great Neck, NY 11021
Phone: 1-800-248-2034
Fax: (516) 487-7414
Email: [email protected]
Website: social-anxiety.com
Beth Salcedo, MD
Manhatten Psychiatric Associates PLLC
An Affiliate of The Ross Center of Washington, DC
New York, NY 10019
Phone: (855) 767-7287
Website: www.rosscenter.com/about/new-york-office/
Ruth A. Lippin LCSW
Cognitive Behavioral Therapy/Psychotherapy
285 West End Ave., Suite 3YR1
New York, NY 10023
Phone: (212) 666-1062
Email: [email protected]
Website: www.ruthlippin.com
Max Nisenbaum, PhD
75 Maiden Ln #220
New York, NY 10038-4810
Phone: (212) 920-5816
Email: [email protected]
Website: www.drmaxn.com

Social Anxiety Research Clinic
NY State Psychiatric Institute/Columbia University Medical Center
Unit 69, 1051 Riverside Drive, New York, NY 10032
Phone: (646) 774-7000
Website: columbiapsychiatry.org/social-anxiety
Franklin Schneier, MD
631 West End Avenue, Garden Floor
New York, NY 10024
Phone: (646) 774-8041
Research Psychiatrist, NY State Psychiatric Institute
Special Lecturer in Psychiatry at Columbia University Medical Center
1051 Riverside Drive, Unit 69
New York, NY 10032
Phone: (646) 774-8041
Binghamton Anxiety Clinic
Under the supervision of Dr. Meredith E. Coles, PhD
Binghamton, NY 13902
Phone: (607) 777-2000
Website: anxiety.binghamton.edu
Child Mind Institute
445 Park Avenue
New York, NY 10022
Phone: (212) 308-3118
Website: childmind.org
NORTH CAROLINA
Valerie P. Phillips, LMFT, LPC
213 East Bessemer Street
Greensboro, NC 27401
Phone: (336) 379-7144
Email: [email protected]
Website: ringercenter.com
OHIO

Dr. Amy Przeworski
CWRU Psychology Clinic
Case Western
Website: http://psychsciences.case.edu/psychology-clinic/
PENNSYLVANIA
Lynn T. Allen, LCSW
Outpatient Psychotherapist
5725 Forward Ave, Suite 300
Pittsburgh PA 15217
Phone: (412) 973-0776
Email: [email protected]
Website: www.ltatherapy.net
Jaclyn Alper, MA, LPC
1845 Walnut Street, Suite 1540
Philadelphia, PA 19103
Phone: (267) 551-1060
Website: www.philacounseling.com
Kimberly J. Morrow, LCSW
1373 West 6th Street
Erie, PA  16505
Phone: (814) 480-8908
Website: ipperie.com
Website: livingwellwithanxiety.com
SOUTH CAROLINA
Daniel P. Villiers, Ph.D.
Harmony Found Consulting
408 S Boundary Ave SE
Aiken, SC 29801
Consulting & Intervention Services for the Family
TEXAS
Celeste Conlon, Ph.D.
Building Positive Relationships
National Social Anxiety Center Clinic
Sugar Land, TX
Phone: (281) 944-5588
Website: www.conlonpsychservices.com
Website: nationalsocialanxietycenter.com
Judy Nunn, LMFT, LPC
2900 Weslayan, Suite 485
Houston, Texas 77027
Phone: (713) 621-1951
Fax: (713) 621-5238
Patricia Stahl, LCSW
3636 Dickason #3
Dallas, Texas 75219
Phone: (214) 724-6696
Fax: (713) 621-5238
Email: [email protected]
WISCONSIN
Chelsea M. Ale, Ph.D., L.P.
Assistant Professor of Psychology, College of Medicine
Mayo School of Graduate Medical Education
Behavioral Health Services
Mayo Clinic Health System, Franciscan Healthcare
212 11th Street South
Franciscan Professional Building
La Crosse, WI 54601
Phone: 608-392-9555
Email: [email protected]
International
SPAIN
LuisJoaquin Garcia-Lopez, Ph.D.
Associate Professor (Tenured, Civil Servant)
Associate Editor, Behavioral Psychology-Psicologia Conductual; JCR2012=.800 (Q3 in Clinical Psychology)
University of Jaén
Department of Psychology, Division of Clinical Psychology
Building C-5, Room 108, Box 41
23071 Jaén, Spain