Mental Health Advisory Board
Executive Director Lori Blumenstein-Bott, MSW, LMSW
Lori comes to AKFSA with over 25 years of experience in the mental health non-profit sector. She holds a Masters of Social Work from the University of Michigan, is a State of Michigan Licensed Master Social Worker and has authored several published scholarly articles. After many years as a Chief of Services for Adults with Developmental Disabilities, she accepted the position of Director of Community Supports and Director of New Business Development for the State of Michigan's largest mental health non-profit. Lori then honed her expertise further as Executive Director at a major metro Detroit synagogue. Her expertise in organizational development and strategic planning helps to guide AKFSA; and her years of work with special populations in public mental health organizations are helping us to reach professionals and organizations to assure that AKFSA's goal of education is met. You can email Lori at [email protected].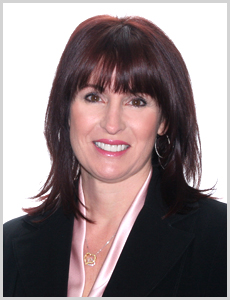 Kevin Chapman, PhD
Dr. Chapman is a Licensed Clinical Psychologist in private practice where he specializes in the assessment and treatment of anxiety and related disorders. Dr. Chapman is a past program chair (2014) for the Association for Behavioral and Cognitive Therapies (ABCT) and is the current chair of the facilitated consultation committee for Anxiety and Depression Association of America (ADAA). Dr. Chapman is a regular contributor to the media and has appeared on Nickelodeon where he discussed cognitive behavioral therapy for anxiety disorders on the Worried Sick: Living with Anxiety episode in addition to appearing on other national and local media broadcasts. Dr. Chapman is a member of numerous professional societies, has published numerous empirical manuscripts and book chapters on anxiety and related disorders, and serves on various editorial boards. Dr. Chapman also regularly publishes articles for other well-known online publications including Men's Health, Men's Health UK, Men's Fitness, and Psych Central. Dr. Chapman previously served as an Associate Professor in the Department of Psychological and Brain Sciences at the University of Louisville and was the founder and director of the Center for Mental Health Disparities. Dr. Chapman regular assesses and treats social anxiety. You can email Dr. Chapman at [email protected].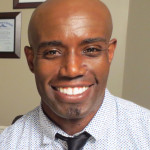 Tripp Hammett
Tripp Hammett offers a critical perspective to AKFSA's Mental Health Advisory Board, because he is a sufferer of social anxiety. Involved with AKFSA since the foundation's birth, Tripp is featured in our educational DVD series, Social Anxiety: The Untold Story, and has been a speaker at many continuing education programs and events. Tripp's struggle with social anxiety began at the age of 15, and shortly after his 23rd birthday he started a therapeutic treatment to control his anxiety and pathological blushing. Tripp was diligent and determined, and his success is evident. His hope is that by sharing his story and insight with sufferers, those who support them and mental health professional, people will gain a greater understanding of not only how complex social anxiety is, but also how controllable it can be.
Joseph A. Himle, PhD
Joseph A. Himle, PhD, is Associate Professor at the University of Michigan, School of Social Work and the Department of Psychiatry. He is also Director of the Curtis Research Center at the School of Social work and the Associate Director of the University of Michigan Anxiety Disorders Program. He completed his doctorate in social work and psychology at the University of Michigan in August of 1995. Dr. Himle is an active clinician, teacher, and researcher in the area of mental health disorders and therapeutic interventions. Dr. Himle has served as principal investigator or co-investigator on nine NIH-funded research projects. He is the principal investigator of an NIMH-funded project focusing on the design, development and testing of an intervention for unemployed persons with Social Anxiety Disorder. Dr. Himle has published over 85 articles and book chapters related to the field of mental health and cognitive-behavioral therapy. He has also given a myriad of scientific presentations on these topics throughout his distinguished career. Dr. Himle is also well known as a fine educator in the field of mental health and cognitive-behavioral therapy. Dr. Himle has been honored three times as "Teacher of the Year" in the Department of Psychiatry. In addition to formal teaching, Dr. Himle conducts workshops and weeklong seminars on cognitive-behavioral therapy for community practitioners and national audiences as well.

Aimee Kotrba, PhD
Aimee Kotrba specializes in the identification and treatment of Selective Mutism and is a nationally-known expert and speaker on the topic, authoring the book Selective Mutism: A Guide for Therapists, Educators, and Parents. She previously served as President of the Board of Directors for the Selective Mutism Group, an international foundation committed to increasing knowledge and effective treatment of Selective Mutism. Dr. Kotrba earned her master's and doctorate degrees in clinical psychology at Wayne State University and received additional training in assessment and treatment at Children's Hospital of Michigan and William Beaumont Hospital's Center for Human Development. She regularly works with schools to set up effective intervention plans for children with anxiety. Visit her website at www.thrivingmindsbehavioralhealth.com.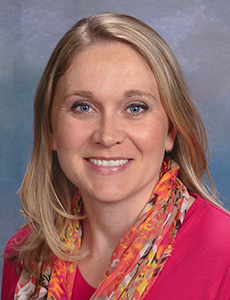 Mark A. Lumley, PhD
Mark A. Lumley is Director of the Clinical Psychology Doctoral Program and a professor in the Department of Psychology at Wayne State University. Dr. Lumley is very active in research, teaching graduate students and training clinical psychologists. His research program examines the interface of stress, emotion regulation and physical health, particularly in people with chronic pain disorders. He has published over 100 scientific articles and is internationally known for his research on emotional awareness, expression and health, in addition to the development and testing of stress reduction interventions for people with chronic pain disorders. Dr. Lumley has had several grants from the National Institutes of Health, is an Associate Editor of the Journal of Psychosomatic Research and is on the editorial boards of five other scientific journals.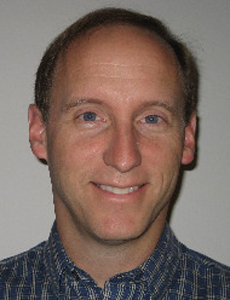 Nancy Elizabeth King Reame, PhD, RN, MSN, FAAN
Dr. Reame is the Mary Dickey Lindsay Professor of Nursing at Columbia University where she conducts research in women's health. She earned a BSN from Michigan State University, a MSN from Wayne State University, a PhD in Physiology from Wayne State University School of Medicine and completed a Postdoctoral fellowship in Reproductive Endocrinology at the University of Michigan School of Medicine. Dr. Reame is also a certified NAMS Menopause Clinician. She has taught at the university level for nearly 40 years in addition to serving on many Federal Government Public Advisory Committees, which includes work for the NIH National Institutes of Nursing Research, Child Health and Human Development, Aging, Mental Health and the Women's Health Initiative Advisory Work Group. Dr. Reame's work has appeared in over 60 peer-reviewed publications including the New England Journal of Medicine. She is currently engaged in six grant- supported research studies. She has won many awards and was elected to the Institute of Medicine, the nation's highest honor for health professionals. You can email Dr. Reame at [email protected].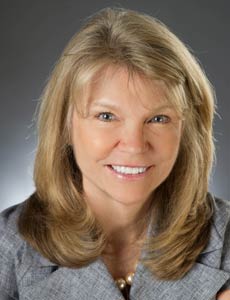 Frank Schneier, MD
Dr. Schneier has conducted research on social anxiety disorder since 1987 as a Research Psychiatrist in the Anxiety Disorders Clinic at New York State Psychiatric Institute and Professor at Columbia University Medical Center. Dr. Schneier's work has focused on the diagnosis and treatment of social anxiety disorder, and on improving understanding of its causes. He has conducted clinical trials establishing the efficacy of medication and cognitive-behavioral therapy treatments, and he has used brain imaging techniques of SPECT, PET, and fMRI to evaluate brain function in social anxiety and related conditions. He has also studied the relationship of social anxiety disorder to medical conditions, such as essential tremor, stuttering, and hyperhidrosis. He is the principal investigator of grants funded by the National Institutes of Health (NIH), and he is a member of the Scientific Advisory Board of the Anxiety Disorders Association of America. Dr. Schneier is author of more than 130 scholarly publications and a book for the general public, The Hidden Face of Shyness. He also maintains a private practice in New York City.
You can contact Dr. Schneier at (646) 774-8041 or visit him online at columbiapsychiatry.org/social-anxiety.
Carrie Masia Warner, PhD

Dr. Carrie Masia Warner is Professor of Psychology at Montclair State University in their Ph.D. program in Clinical Psychology. She is also a Research Scientist at the Nathan S. Kline Institute in Orangeburg, NY. Dr. Masia Warner completed an NIMH postdoctoral fellowship in the Department of Child Psychiatry at Columbia University after which she served on the faculty in the Department of Child and Adolescent Psychiatry at New York University's Langone Medical Center for 13 years. Dr. Masia Warner specializes in pediatric anxiety disorders. Her research has been funded by NIMH, AKFSA, and ADAA, and has focused on enhancing access to services for children and adolescents with anxiety disorders by training frontline professionals to implement interventions in schools and pediatric medical settings. Dr. Masia Warner is best known for developing a school-based intervention for social anxiety disorder that has been used nationally and internationally. The program, referred to as Skills for Academic and Social Success (SASS) is available as a Guilford book entitled, Helping Students Overcome Social Anxiety.